I am so excited to have been chosen as an ambassador for NetZero. As an ambassador, I have been given the honor of trying out the new NetZero 4G wireless hotspot, and let me tell you right now, i'm loving it! This is an image of the one that i'm currently working with: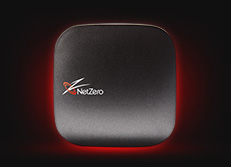 Wanna know what I think is absolutely awesome about it? It has the capability of connecting up to eight devices! This is great because my family consists of a bunch of techies, if you will, who love being able to be connected. Several of the devices that we have are wifi ready, but in the past, we would rely on our wifi through our router at home, but when we're out and about, we could forget it unless we happened to be near a location that has wifi, which means as long as you'd like to be connected, you need to stay right there, which can cost precious time, but this hotspot has allowed us to stay connected without having to slow down.
This particular one works great for us, because it, again, is wireless, which means it sends the signal out and devices such as Tablets, which don't come with a standard USB port can be connected as well as other devices that can connect to a wifi connection. It's secure and cannot be accessed without a password. One is preset, but you have the option of changing it if you'd like.
One of the first things we tested out was the speed at which you could watch videos. My hubby is big on football, and wanted to be able to catch a game while we were out. We were both impressed with the speed at which the video was able to be viewed. Speaking of the speed, with this hotspot, you have the option to control the speed and thereby the usage of your plan. If you want to just keep things simple, i.e. checking your email, a little web surfing and such, you can control the speed. You have the options of lightspeed for these simple tasks. If you want to view videos or complete other tasks that require more speed, there's warpspeed for that. The choice is yours.
If you want only to connect one device, or your device can only connect via a usb, there's another option for you which is designed specifically for laptops and netbooks, which is the NetZero Stick: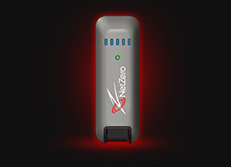 I don't have personal experience with this one, but it is 4G as well. The devices are currently marked down from their original prices. The Wireless Hotspot is showing at $49.98 and the Stick is showing at $24.98. From there you pick the plan that works for you starting with the 200 mb plan being free up to the Platinum plan which includes 4 gb per month being $49.95 and several choice in between. Another thing anyone can appreciate is that you don't have to enter into a contract, there is no commitment, and you can change your plan at anytime.
Stay tuned for more on this awesome device. I have plans to share some video with you on how easy it was to set up as well as showing you just how it allows things to flow.
The hotspot and service per provided to me in exchange for posts sharing my experience with this product. The opinions expressed are my own.