When it comes to keeping your identity safe, it can truly feel like a thing of chance. From computers being hacked to mail being stolen, there are many ways that this unfortunate situation can happen to anyone. The best advice I can offer is be sure to set passwords for wireless routers to prevent unwanted access, be sure to shred mail with personal information and be careful what information you submit when accessing public hotspots.
How safe is your identity? Did you know that young adults are exposed to identity theft and other forms of security threats more than any other age group of people? Microsoft has a solution to combat this problem. They are launching "The Master Combo Challenge" which is an interactive game that you can access through their Facebook page. Students as well as parents can play the game to discover tips on how to stay safe at school and get product suggestions to help keep their possessions secure. Taking part in this promo also gives parents and students a shot at winning back to school themed prizes which includethe new Set-Your-Own Combination SafeSpace Laptop Computer Lock.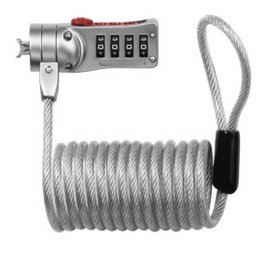 With this post I entered a contest for a Master Lock back-to-school prize pack as a member of the Mom Blogger's Club.